Zero Motorcycles Introduces Line Of Apparel And Accessories
Chaparral Motorsports
|
June 19, 2013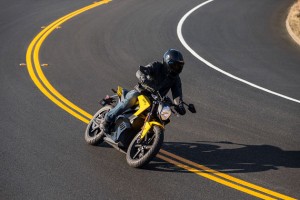 Zero Motorcycles is best known for its electric bike offerings, but now the brand has made a splash with a line of motorcycle apparel and gear for all kinds of riders. Motorcyclists who want to customize their experience with a wide range of motorcycle apparel and specialty gear can turn to the environmentally friendly company for some products that could help them achieve elation on the roads.

The all-new lineup of gear will include both casual clothing and motorcycle attire, Ultimate Motorcycling reports. Whether riders are looking for leather jackets and gloves or hard luggage and windshields, they can turn to Zero Motorcycles for some guidance - and perhaps even some products.

"We are thrilled to bring our new accessories and apparel line to Zero Motorcycles riders and enthusiasts," said Scot Harden, the vice president of marketing for the brand. "The new accessories are designed to meet the diverse needs of our customers and to enhance their riding experience ... We now offer exceptional riding gear and fun clothing with an authentic California style."

The line of motorcycle gear is now available to riders throughout North America.