Suzuki To Return To MotoGP In 2015
Chaparral Motorsports
|
June 18, 2013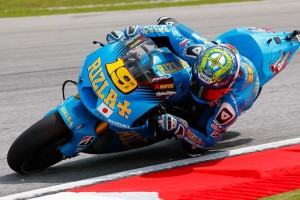 When Suzuki ended its relationship with MotoGP in 2011, the manufacturer claimed that it wanted to return to the motorsports series by 2014. While the company has rebounded slightly from its financial troubles, it still isn't close to making a comeback - in fact, it has pushed its expected return date back to 2015.

Suzuki Motor Corporation has made some strides to get back in the action of the racing series. It pulled together a test team to conduct a few practice runs and begin testing its machines. The Japanese manufacturer is in the process of running tests in Japan and at official MotoGP testing at Spain's Catalunya circuit.

In 2011, the company only had one sport bike involved in MotoGP - a Rizla Suzuki GSV-R. The bike struggled in competition against top teams like Yamaha, Honda and Ducati, ending up in 13th place overall and appearing to be in desperate need of an overhaul, Ultimate Motorcycling reports. That's what Suzuki has been doing behind the scenes for the past two years, capitalizing on downtime from racing by revamping its machines to get ready for the future.

Although fans may be disappointed to wait another year for Suzuki's return to MotoGP, the extra time could help the brand become more competitive in the long run, Motorcycle.com reports.