Glamis Permit Fee Increase Proposed By Bureau Of Land Management
Chaparral Motorsports
|
June 12, 2013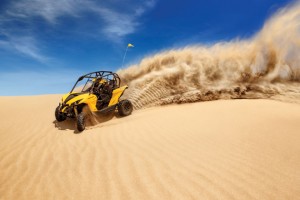 The Bureau of Land Management is proposing to increase the usage fees, starting October 1st, at the Imperial Sand Dunes Recreation Area in order to close an $1.5 million budget gap. The popular off-highway vehicle area, commonly known as Glamis, is located in California on the border of Mexico and Arizona. According to the The Press Enterprise, the BLM plans to increase weekly use fees to $35 and season permits $150, an increase of $10 for the week pass and $60 for the season.

Both the number of visitors and overall revenue have been in steady decline since 2007 while the costs associated with managing the site have climbed over the past decade, the news source reports. In an effort to stem the fiscal decline, the BLM has taken measures such as cutting non-emergency services and restricting maintenance to sand removal from roads.

Neil Hamada, dunes manager for the BLM, told the newspaper that the extra fees are essential to provide emergency services. "Now, there can be an hour between a 911 call and getting to the hospital. If there are [budget] cuts, it will be many, many, many hours ... there will be times when 911 calls go unanswered," Hamada said.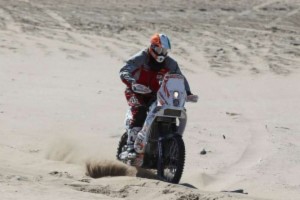 The proposed fee increase has been reduced from an earlier proposal, in a reaction to public comments. The current proposal relies more on grants and federal funds, which the news source reports have been on the decline. OHV recreation and activist groups feel this source of funding could be increased.

"It's the highest-visited area for OHV recreation in the state of California, if not in the nation," Nicole Nicholas Gilles, executive director of the American Sand Association, told the newspaper. "You'd think they would receive the appropriate amount of funding to properly manage the area."

Some groups feel that the BLM can cut the cost of services by relying more on volunteers and community partnership, and another concern is the migration of visitors to other locations due to increased cost. The current proposal also does not address previous requests to institute a one-day pass.

The BLM is accepting public comments submitted through e-mail (ISDRAsubgroup@blm.gov) through June 30. A copy of the plan can be viewed online at http://www.blm.gov/ca/st/en/fo/elcentro/recreation/ohvs/isdra/dunesinfo/docs/isdrabp.html.