Steve McQueen's 1931 Harley-Davidson To Go Up For Auction
Chaparral Motorsports
|
June 7, 2013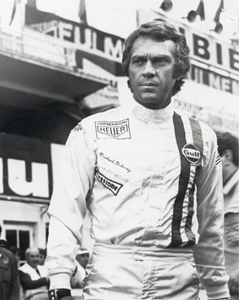 Steve McQueen was one of the biggest fans of motorcycles to ever hit Hollywood. The actor was known for his love of the machine, and several of his former models have been sold to fellow enthusiasts across the globe since his death. The next bike of McQueen's to hit the auction block is a 1931 Harley-Davidson VL 74, which will be sold at the first Mecum Celebrity Items Auction this July.

The actor had planned to restore the bike before he was diagnosed with cancer in the late 1970s, but after his death it was left alone for decades. A fan and collector then took over the process, with the end result being an expertly restored machine that still keeps many of the same qualities and colors as the original.

"Steve was fanatical about antique motorcycles, and we once drove 700 miles on a whim to go see a rare bike," said McQueen's widow Barbara. "He had an encyclopedic mind when it came to every make and model, and knew the entire history of all his bikes. The Harley was definitely done to Steve's standards, and he would have dug it."

Potential buyers can head to the auction July 26 and 27, where they will have the opportunity to bid on motorcycles, bike accessories and many other pieces of memorabilia from the motorsports world as a part of the massive sale.