Billy Joel Restores Classic Motorcycle
Chaparral Motorsports
|
June 5, 2013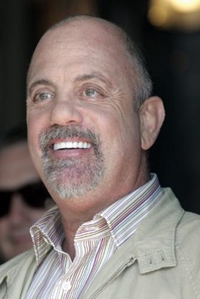 Billy Joel has long been a big fan of motorcycles. The famous singer-songwriter started collecting bikes when he first made it big in the music business, and he even opened up his own motorcycle shop. His first ever motorcycle purchase was a 1967 BSA Royal Star 650, so when the Piano Man recently saw the same model on the market, he knew he had to snatch it up.

The bike needed some severe restoration, however, and Joel decided to use only the best resources to fix it up. He took the machine to Rick Dale, star of the television show "American Restoration," to breathe life back into the motorcycle.Dale had to search far and wide for some of the motorcycle parts and gear, including trekking to England to purchase specialty parts from collectors, but the end result was well worth it.

"Oh wow," Joel said upon seeing the restored bike, as quoted by The Huffington Post. "When that thing first came out in the mid-60s, they were beautiful bikes. I don't remember them looking that good. That looks great ... It's hard to believe it is the same bike."

Motorsports fans can get a look at the finished product when the episode airs on the History Channel.