Drivers And Riders Should Take Safety Precautions This Summer
Chaparral Motorsports
|
May 29, 2013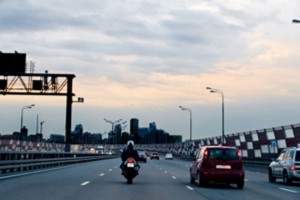 Much like riding a bicycle or driving a car, throwing your leg over a motorcycle and going for a ride takes a lot of practice. Since the weather has warmed up across the country, more and more riders are taking to the roads every day, which is why May is designated as Motorcycle Safety Awareness Month.

"We've got more people riding now, maybe for transportation needs," Tim Buche of the Motorcycle Safety Foundation told KABC Los Angeles. "We've got more people riding that didn't even plan to ride. Still, only 50 percent of the people riding a motorcycle on the streets and highways of today have ever taken a formal training course."

Bikers, whether they're getting on their rides for the first time or they haven't taken a training course in years, might benefit from enrolling in a program that will teach them the importance of rider safety and motorcycle apparel. The National Highway Traffic Safety Administration highlights the cold, hard fact that there are more motorcycle rider fatalities linked to drunk driving than drivers of cars, trucks or SUVs, which is why it is especially important that riders never try to operate their bikes after they've been drinking.

Car drivers need to be extra cautious for motorcyclists on the road as well. Keeping an eye out for these smaller, often harder to see, vehicles can mean the difference between life and death.