Motorcycle Maniac: 2013 Yamaha Stryker
Chaparral Motorsports
|
May 27, 2013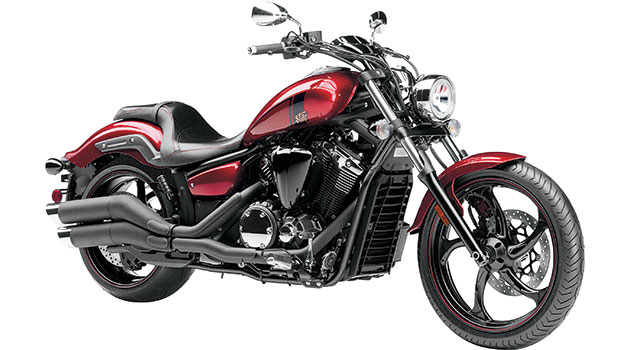 2013 Yamaha Stryker: A Classic Bike With An Aggressive Side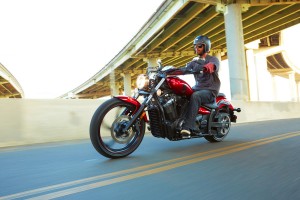 Let's face it - part of the allure of having a motorcycle is looking cool as you ride. Sleek machines, customized motorcycle apparel, the freedom of the open road, the speed - it all comes together to create the ultimate package, and it's one that many riders spend a great deal of time perfecting. If you just want to cut to the chase, however, look no further than the Yamaha Stryker.

Designed to be a modern version of a custom chopper, the 2013 Yamaha Stryker is a great machine for people who want to find just the right balance of power, handling and appearance.

Engine
The centerpiece of this great bike is a liquid-cooled, four-valve, V-Twin engine that provides enough power for riders to maneuver in and out of traffic with ease. With a 1,304cc displacement contributing to a large amount of torque, the bike is more than capable of handling the demands of the road, and it does so while taking advantage of things like a quieter engine. The Stryker also boasts a lower center of gravity due to the placement of the motor, making the machine more responsive to the rider and easier for new motorists to control.

Additional Features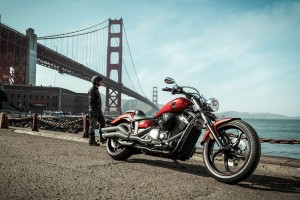 One of the things that stands out about the bike is its old-fashioned style. The front wheel sits at a large 21 inches, while the rear is a low-profile radial that gives the motorcycle a distinct look. Also included on the machine is a sealed battery to ensure a smooth electric start, extra wide front brakes, self-cancelling turn signals and chrome accents that let the entire bike shine.

The five-speed transmission allows riders to configure the bike to cruise on any kind of road and in all types of traffic. A multiplate wet clutch complements the transmission and helps the bike be well suited for a variety of conditions.

Final Thoughts - Ready to strike
In addition to the powerful engine and great features, the 2013 Yamaha Stryker is made to provide a supreme experience to all riders. You'll feel completely secure as you relax in the comfortable riding position and steer with the lean-back handlebar, which makes this custom-style bike unique when compared to other, similar machines. This special design also gives you an added bit of leg room that most people will probably appreciate.

If you're drawn to classic choppers or bikes with a more aggressive style, the 2013 Yamaha Stryker is right up your alley.

2013 Yamaha Stryker Image Gallery
(Click for full size images)