Motorcycle Awareness Gets Attention On Capitol Hill
Chaparral Motorsports
|
May 25, 2013
The importance of drivers watching for motorcycles, and motorcyclists riding safely, got some much-needed attention in Washington, D.C., on May 22.

U.S. Rep. Tim Griffin (R-Ark.), co-chairman of the Congressional Motorcycle Caucus, made a statement for the record noting May is Motorcycle Awareness Month and stressed the importance of motorcycle safety.

"Drivers' failure to see motorcycles is one of the leading causes of motorcycle crashes, and the prevalence of distracted and inattentive driving poses a significant threat to motorcycle riders," Griffin said.

"I urge vehicle drivers to check mirrors and blind spots and actively look for motorcycles, especially at intersections," he said. "Taking that brief moment can mean the difference between life and death for motorcycle riders and vehicle drivers alike.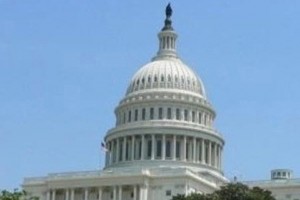 "I also encourage my fellow motorcycle riders to take appropriate safety precautions by practicing safe riding techniques and wearing appropriate safety equipment," he said.

The Congressional Motorcycle Caucus includes members of Congress from both sides of the aisle who are committed to advancing motorcycling and improving the safety of motorcyclists. U.S. Rep. Michael Burgess (R-Texas) is the other co-chairman.

About the American Motorcyclist Association
Founded in 1924, the AMA is a not-for-profit member-based association whose mission is to promote the motorcycle lifestyle and protect the future of motorcycling. As the world's largest motorcycling rights and event sanctioning organization, the AMA advocates for riders' interests at all levels of government and sanctions thousands of competition and recreational events every year. The AMA also provides money-saving discounts on products and services for its members. Through the AMA Motorcycle Hall of Fame in Pickerington, Ohio, the AMA honors the heroes and heritage of motorcycling. For more information, visit www.americanmotorcyclist.com.