Husqvarna And Husaberg Reunited
Chaparral Motorsports
|
May 16, 2013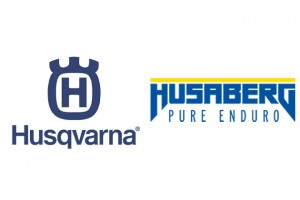 "We Bring Together What Belongs Together"
The year 2013 will be remembered in motorcycling history as the year that Husqvarna was reborn.

Husqvarna Starts A New Era Of Great Success
Following the acquisition of Husqvarna by Pierer Industries AG and after careful analysis and evaluation of all aspects, it was decided to reunite what came out of shared roots 25 years ago. In other words, Husqvarna will enter a positive new era by combining its own rich heritage with Husaberg's state-of-the-art technology.

New Husqvarna Model Lineup To Be Presented In October
The new generation of Husqvarna models is already in progress: a new line-up, with brand new exclusive design and the latest technology is being developed and will be offered in the segments Enduro, Motocross and Sportminicycles. There will also be exciting, newly developed products in the Supermoto segment - one in which Husqvarna has enjoyed a lot of success in recent years.

Don't miss the presentation of the new Husqvarna offroad lineup in Sweden; planned for early October 2013.
The new line-up will be presented to the big fan community at the international EICMA show in Milan in early November.

Husqvarna Sportmotorcycle GmbH, Operational As Of October 2013
As of October 2013, the new group company "Husqvarna Sportmotorcyle GmbH" based in Mattighofen, Austria, will be fully operational in the production and sale of the new model range to the Husqvarna network of dealers and distributors. Parts supply and Customer Service for all Husqvarna models up to and including Model Year 2013 are guaranteed for the years to come and will remain at the current business location in Biandronno (VA), Italy.

Source: Husqvarana