Zero Motorcycles Creates Special Military Model
Chaparral Motorsports
|
May 15, 2013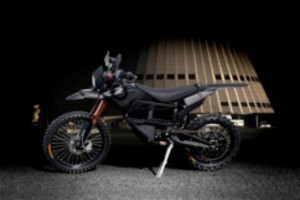 Zero Motorcycles recently created a special model of its electric bike specifically for the U.S. military. The machine, the 2013 Zero MMX, was made for U.S. Special Operations Forces and will be used in situations where the silence, long range, minimal heat signature, speed and agility could benefit the group.

"The military needed a very specific set of core features on the MMX, and we were incredibly thankful to work side-by-side with them to deliver such a unique product," said Zero's chief technology officer Abe Askenazi. "The great news for our civilian customers is that we made the decision to incorporate into our ... motorcycles virtually all of the powertrain enhancements associated with satisfying this project's stringent military requirements."

Some of those top features built into this special model include keyless ignition, a specialized military dash, overrides that can extend range in extreme situations and swappable power packs. These packs can even increase the horsepower and reduce charge time to make the bikes easier to ride and maintain.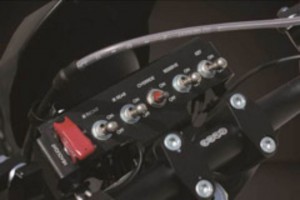 While this model is not available to the general public, quite a few of the improvements needed to fit the military's needs are built into other Zero motorcycles. The additional charging and battery accessories, to name a few. These features add to the overall versatility of an electric bike and are sometimes needed to make the most of these capabilities, so riders interested in investing in an electric bike would have to consider the additional costs that come with the machine.