Indian Motorcycle Reveals 2014 Indian Chief Pricing
Chaparral Motorsports
|
May 14, 2013
Indian Motorcycle Reveals Pricing As Lead Up To Historic Unveiling Of All-New 2014 Indian Chief At Sturgis Rally
Highly Anticipated Details Make Clear that Authentic, Affordable Choice is Coming to American Motorcycles as Indian Motorcycle Makes its Debut at the World's Largest Motorcycle Event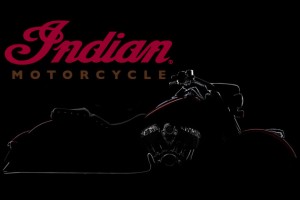 Indian Motorcycle, America's first motorcycle company, today continued its trip toward the historic unveiling of the completely new 2014 Indian Motorcycle. Following on the heels of the reveal of the all-new Thunder Stroke 111™ engine on March 9 at Daytona Bike Week, Indian Motorcycle, a wholly-owned subsidiary of Polaris Industries, released much anticipated details as it accelerates toward the upcoming launch.

Staying true to its heritage, the revival of the Indian Motorcycle brand will debut with the introduction of the 2014 Indian Chief. First introduced in 1922, the legendary Indian Chief is historically the brand's most popular selling model and is widely recognized by motorcycling enthusiasts around the world as one of the most iconic motorcycles ever produced. The Indian Chief is the flagship of the brand's 112-year product lineup, and it has come to proudly represent the spirit of the Indian Motorcycle brand.

"We are honored to make today's important announcements at this time, as it was roughly 112 years ago that the very first Indian Motorcycle prototype was demonstrated to the press on the streets in Springfield, Massachusetts," said Vice President of Polaris Motorcycles Steve Menneto. "We're especially proud to reveal that our inaugural model will be the iconic Indian Chief. Riders around the world will be thrilled to know their choice in American motorcycles will now come in the form of a brand new Indian Chief."

To view a short video clip in support of today's announcement, or to see a silhouette image of the flagship 2014 Indian Chief, visit the Indian Motorcycle website.

In addition to announcing the first model to come out of the Spirit Lake, Iowa production plant, the all-new 2014 Indian Chief will be available at an MSRP starting at $18,999. Inventory is expected to be available at Indian Motorcycle dealerships throughout North America later this year. Indian Motorcycle dealerships will be opening across the country this summer to accommodate bike demand and service needs.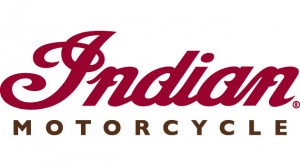 "When Polaris Industries acquired this brand two years ago, our goal from the outset was to leverage our engineering, manufacturing and operational prowess as a market leader in powersports to design and build a truly exceptional motorcycle that represents the perfect balance of legendary heritage and brilliant, state-of-the-art engineering and technology," continued Menneto. "All of us at Indian Motorcycle are very proud to offer the 2014 Indian Chief at a starting price of $18,999. We set out to make the power and heritage of this beautiful new bike available at a price point that is competitive and more accessible to people who are looking for authenticity and choice in American motorcycles."

The new Indian Chief will be revealed at the 73rd annual Sturgis Motorcycle Rally in Sturgis, South Dakota, which runs August 3-11, 2013. Specific details on the launch timing will be announced this summer. The Sturgis Motorcycle Rally, the world's largest motorcycle rally, was started in 1936 by an Indian Motorcycle club, the famed Jackpine Gypsies. Indian Motorcycle is proud to reclaim that heritage and share the historic reveal of the 2014 Indian Chief with the rider community at the 2013 Sturgis Rally.

About Indian Motorcycle
Indian Motorcycle, a wholly-owned division of Polaris Industries Inc. (NYSE: PII), is America's original motorcycle company. Founded in 1901, Indian Motorcycle has won the hearts of motorcyclists around the world and earned distinction as one of America's most legendary and iconic brands through unrivaled racing dominance, engineering prowess and countless innovations and industry firsts. Today that heritage and passion is reignited under new brand stewardship. To learn more, please visit www.indianmotorcycle.com.
About Polaris Industries
Polaris is a recognized leader in the powersports industry with annual 2012 sales of $3.2 billion. Polaris designs, engineers, manufactures and markets innovative, high quality off-road vehicles, including all-terrain vehicles (ATVs) and the Polaris RANGER® and RZR® side-by-side vehicles, snowmobiles, motorcycles and on-road electric/hybrid powered vehicles.

Polaris is among the global sales leaders for both snowmobiles and off-road vehicles and has established a presence in the heavyweight cruiser and touring motorcycle market with the Victory and Indian motorcycle brands. Additionally, Polaris continues to invest in the global on-road small electric/hybrid powered vehicle industry with Global Electric Motorcars (GEM), Goupil Industrie SA, and internally developed vehicles. Polaris enhances the riding experience with a complete line of Polaris and KLIM branded apparel and Polaris accessories and parts.
Source: Indian Motorcycle