Motorcycle Maniac: 2013 Yamaha V Star 1300 Deluxe
Chaparral Motorsports
|
May 12, 2013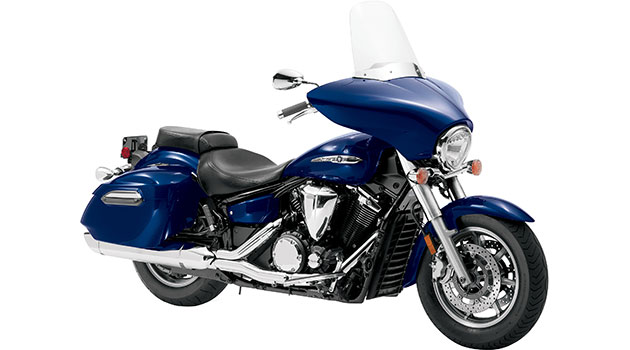 2013 Yamaha V STAR 1300 Deluxe: The Total Package
Yamaha recently launched the 2013 version of the V STAR 1300 Deluxe, and it's definitely a bike that should be known for its value. It packs on the special features and luxury style without sacrificing practicality - a concept that can be pretty hit or miss in the world of motorcycles. Yamaha hits the nail on the head, however, and the V Star 1300 Deluxe is definitely a bike to keep your eye on if you're looking for a touring cruiser that will cause others to take notice.

Engine and Chassis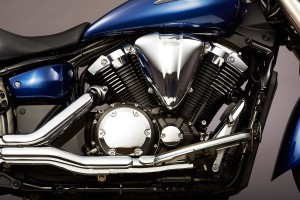 There's not many new additions to the motor on the Yamaha V STAR 1300 Deluxe. It's the same as the one found in predecessors like the V Star 1300 Tourer, and the manufacturer has decided to stick with the liquid-cooled, four valves per cylinder, V-Twin engine that it knows works well. The sheer power of the motor and its 1,304cc displacement is tamed a bit by the hydraulic cam chain tensioner, which significantly cuts down on noise to make for a pleasant experience for riders and other motorists.

The engine, oil filter and other essential parts are hidden from sight by the double-cradle steel bike frame. Excellent handling is the norm thanks to four engine mounts, and a single linkage-mounted shock absorber is on hand in case you get a little too excited while cruising.

Other Specs
Riders can stay on the roads for as long as they want with the help of a 4.9-gallon fuel tank and a low maintenance belt that increases efficiency. Storage compartments with 15.2 total gallons of space make long trips a breeze, and you'll have no problem staying on the machine for hours on end thanks to the roomy rider floorboards and adjustable seats.

The Bottom Line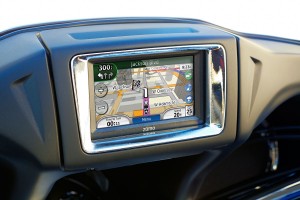 One of the best things about the 2013 V STAR 1300 Deluxe is its appearance. Signature detailing and chrome accents are certainly eye-catching, and they're set off by the crisp blue paint job. The handlebars give the bike a retro feel - a concept that is carried through to the bar-mounted instruments - but there are plenty of other state-of-the-art additions that make the bike a modern machine. GPS navigation and an iPod docking station provide directions and entertainment, as well as weather and traffic reports, while Bluetooth capabilities and convenient controls make handling all of the new technology easy.

2013 Yamaha V Star 1300 Deluxe Image Gallery
(Click for full size images)