Torsten Hallman To Be Honored As An AMA Motorcycle Hall Of Fame Legend
Chaparral Motorsports
|
May 9, 2013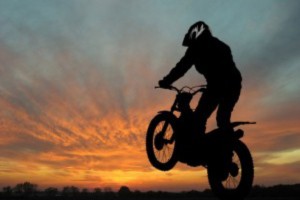 Torsten Hallman
was instrumental in the introduction of motocross to America, and on Friday, Oct. 18, he will be honored as an AMA Motorcycle Hall of Fame Legend. Hallman, an existing Hall of Famer, will be recognized alongside the class of 2013 as part of the AMA Legends Weekend, hosted by the American Motorcyclist Association, on Oct. 18-19 at the Green Valley Ranch Resort, Spa and Casino in Las Vegas, Nev.

"Torsten's prominence, since the early days of motocross in the USA, has never faded," said Jeffrey V. Heininger, chairman of the American Motorcycle Heritage Foundation, which oversees the Hall of Fame. "His riding technique and skill changed the sport, his business acumen generated many business opportunities, and his personal qualities brought the sport and the business magically together.

"Torsten's elevation to AMA Motorcycle Hall of Fame Legend status marks another milestone in the American motorcycling scene that only Torsten Hallman could provide," Heininger said.

AMA Motorcycle Hall of Fame Legends are existing members of the Hall of Fame whose lifetime accomplishments are showcased as part of the annual induction ceremony of new Hall of Famers.

Hallman, who was inducted into the Hall of Fame in 2000, was a four-time World Motocross Champion when he came to the United States in the late-1960s as part of the effort to popularize both the Husqvarna motorcycle brand and the sport of motocross. Hallman's incredible talent on a motocross bike was a revelation to American fans and racers. Within a few years after Hallman's first visit, motocross became the most popular form of motorcycle racing in the United States.

[caption id="attachment_26018" align="alignleft" width="200"]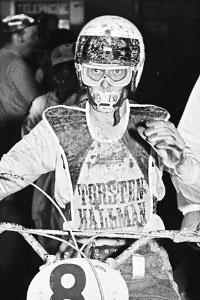 Torsten Hallman was instrumental in the introduction of motocross to America.[/caption]

Hallman's talents were not limited to the track. He also was a savvy businessman and founded a riding apparel company: Thor. The company's early designs and innovations heavily influenced the look and function of motocross riding gear for decades to follow. Today, Thor is one of the biggest names in motocross apparel.

"I am really honored to be recognized as an AMA Motorcycle Hall of Fame Legend and am already looking forward to coming to Las Vegas to participate in the AMA Legends Weekend," Hallman said. "It pleases me to see that motocross has become such a dominant sport in the U.S. -- a huge improvement since I came over as the first rider to introduce the sport. At that time nobody even heard about this sport, so I had to spell the word 'motocross.' Today it's a well-known word -- I am really proud!"

Hallman was born in 1939 in Uppsala, Sweden, a scenic university town about 50 miles north of Stockholm. His father and older brother were both motorcycle racers, and Hallman grew into the sport quickly. He won his first race, and from that moment his path was set. Competitively, that journey culminated in four 250cc motocross world titles. Hallman's battles with Belgium's Joel Robert, a fellow Hall of Famer, are still considered some of the best ever in the history of the sport.

The AMA Legends Weekend kicks off with the AMA Motorcycle Hall of Fame induction ceremony Friday night, Oct. 18, in a star-studded gala event that honors the motorcycling world's fast and famous. The next morning features the AMA Motorcycle Hall of Fame Dave Mungenast Memorial Legends Reception, where the class of 2013, the 2013 Legends and AMA Motorcycle Hall of Famers from previous years will be honored and interviewed on-stage in a relaxed setting that allows fans and friends to get up close and personal with motorcycling's greatest.

Tickets are on sale now at www.motorcyclemuseum.org. Price is $140 for Friday night's induction ceremony, and $20 for Saturday's reception, which includes a continental breakfast. Additionally, rooms at the Green Valley Ranch can be reserved now for a special rate at https://resweb.passkey.com/Resweb.do?mode=welcome_gi_new&groupID=19471407 or by calling (866) 782-9487 and using the code GCIAMHF

The AMA Legends Weekend is a fundraiser for the AMA Motorcycle Hall of Fame, located on the AMA campus in Pickerington, Ohio and overseen by the American Motorcycle Heritage Foundation. The mission of the AMHF is to celebrate, elucidate and preserve the rich tradition of motorcycling in America. For more information, please visit www.motorcyclemuseum.org.

About the American Motorcycle Heritage Foundation
Founded in 1990 by the American Motorcycle Heritage Foundation, the goal of the AMA Motorcycle Hall of Fame Museum is to tell the stories and preserve the history of motorcycling. Located on the campus of the American Motorcyclist Association in Pickerington, Ohio, the Museum's three major exhibition halls feature the machines and memorabilia of those who have contributed notably to the sport. The AMA Motorcycle Hall of Fame Museum recognizes individuals who have made significant contributions to motorcycling, including those known for their contributions to road riding, off-road riding and all categories of racing, as well as those who have excelled in business, history, design and engineering. More information can be found at www.motorcyclemuseum.org.