Harley-Davidson Provides The Most Satisfaction For Bike Shoppers
Chaparral Motorsports
|
May 9, 2013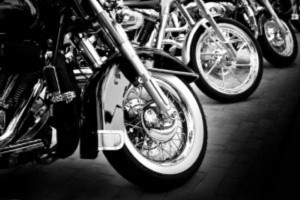 Motorcycle dealers
for Harley-Davidson have topped the Prospect Satisfaction Index for the second year in a row. The PSI, conducted by marketing company Pied Piper, measures how different brands approach the process of selling motorcycles. It looks at things such as whether or not riders were encouraged to sit on a floor model, offered demo rides and more.

Harley-Davidson easily claimed the top spot. It was followed by Ducati dealers, and Triumph, Victory and MV Agusta were a distant third, fourth and fifth place, respectively.

According to the study, people shopping for a motorcycle in 2013 are offered demo rides 19 percent of the time, which is up significantly from the year before. Dealers are also emphasizing unique features of certain bikes 49 percent of the time and openly discussing things like price points or deals in 33 percent of interactions. However, walk-around demonstrations dropped in popularity, although they do still occur 70 percent of the time.

These rankings only dealt with shoppers looking at new bikes, but there are customer-friendly experiences available for people searching for top motorcycle gear and accessories as well. Motorcycle superstores and dealers are home to many of these state-of-the-art items, some of which can significantly improve any riding experience as well as general safety on the road.