Electric Motorcycle Options May Become More Common
Chaparral Motorsports
|
May 4, 2013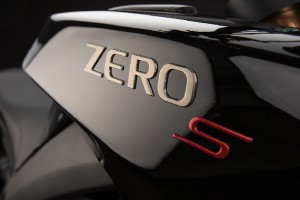 Riders and bike manufacturers alike are beginning to embrace the idea of gas-free, electric motorcycles as one possible direction for the future of two-wheeled machines. Zero Motorcycles, a California-based company that exclusively produces electric motorcycles, has opened the door for other brands to enter the electric market. Now, it looks as though Yamaha and Husqvarna are attempting to get in on the game, as both companies recently released concepts that hint at the possibility that one or both brands might soon add e-bikes to their lineups.

Yamaha debuted its EC-Miu Electric Concept at the Tokyo Motor Show back in November 2011, and TopSpeed reports the concept may soon become a reality. In addition to running on an electric motor, the EC-Miu has two rear wheels that give it added stability and balance. Yamaha claims the concept was designed with female riders in mind, with an emphasis on ergonomics and safety.

Husqvarna also introduced an electric concept in 2011. BMW revealed the Huskie E-go at the Frankfurt International Auto Show, and the lightweight (176 pounds) dirt bike features right-side-mounted, 35mm suspension tubes.

While it's been a while since either company introduced its concept, there's a good chance we'll be seeing similar models on the line, as Zero Motorcycles is experiencing significant growth. The company recently moved its base of operations to a larger facility to accommodate the increased demand for its e-bikes.