Zero Motorcycles Expands Operations
Chaparral Motorsports
|
May 2, 2013
[caption id="attachment_25727" align="alignright" width="300"]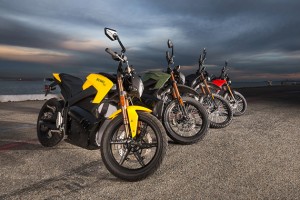 2013 Zero Motorcycles Model Line-Up[/caption]

There has been a boom in interest for electric bikes recently, which has helped propel Zero Motorcycles to new heights. In fact, demand for the environmentally friendly bikes and accessories is so great that Zero had to move into a new, 47,000-square-foot headquarters in Scotts Valley, California, to expand its operations. The space will allow engineering and manufacturing teams to work together to continue creating the most advanced, road-savvy electric machines on the market.

"Zero Motorcycles has experiences exceptional growth and advancements over the past three years," said Richard Walker, CEO of Zero, as quoted by Ultimate Motorcycling. "... The layout of the new location is much better suited to manufacturing and should allow us to scale rapidly as demand increases, not to mention provide a much nicer working environment for our staff."

With the new headquarters, Zero Motorcycles gains about 26 percent more space, which will be needed to serve the general public as well as special groups who want to order fleets of the bikes. According to Motorcycle.com, police officers and similar organizations are becoming more interested in customized Zero bikes, while other riders are increasingly drawn to "green" machines and motorcycle gear.