AMA Prepares Teams For 2013 ISDE
Chaparral Motorsports
|
May 2, 2013
AMA Gears Up For 2013 International Six Days Enduro World Trophy Hunt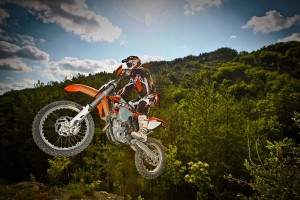 The International Six Days Enduro is one of the longest-running world championship motorsports competitions. Each year the American Motorcyclist Association sends a team of talented and seasoned racers to compete for the ISDE World Trophy -- the sport's most-coveted and prestigious team award. For 2013, the contest will take place in Sardinia, Italy, Sept. 30-Oct. 5.

"The ISDE is the pinnacle of world off-road competition, and it has long been an American dream to stand atop the World Trophy podium at this prestigious event," said AMA Off-Road Manager Chuck Weir, who also serves as the team's ISDE jury delegate to the Fédération Internationale de Motocyclisme. "Our goal for 2013 is to make that dream come true and, for the first time in history, loft the ISDE World Trophy."

In addition to the World and Junior World Trophy Teams and the Women's World Cup Team, the United States sends several club teams to compete at the ISDE. These riders, from whom a senior team also is selected, earn a spot by competing in one of two ISDE qualifiers.

U.S. ISDE qualifiers are being organized by the Appalachian Dirt Riders May 25-26 in Wellston, Ohio, and the Boise Ridge Riders June 1-2 in Idaho City, Idaho. Details for the Ohio event are at www.adrohio.org. More information about the Idaho event can be found at www.boiseridgeriders.com. To be considered for a club team, a qualifying rider also must file a Letter of Intent with the AMA. More information about filing the LOI can be found at www.americanmotorcyclist.com or by calling (614) 856-1900.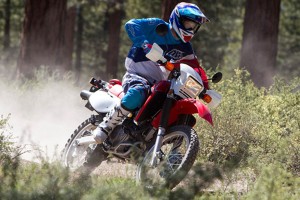 For 2013, Antti Kallonen and Robert Pearce join Weir on the U.S. ISDE management team as team directors. Kallonen is KTM North America's off-road team manager, and Pearce is KTM North America's vice president of operations. Hall's Cycles owner Jay Hall will serve as team manager. The assistant team manager will be Paul Bucher. Bruce Wakeley will be the service out-check manager and Mandi Mastin will be the container manager.

"Each year, we learn more about competing at this World Championship event and how to get better as a team," said Kallonen. "I expect 2013 to be no different as we build on last year's successes and improve on other areas. We're excited for the 2013 qualifiers to get under way. In addition to our World Trophy, Junior Trophy and Women's Trophy teams, we want to send the strongest possible contingent we can, and the qualifiers help ensure that. Plus, they are a great way for local riders, whether or not they intend to advance to the ISDE, to come out and experience the unique format of the World Enduro Championship."

Kallonen added that he's confident the 2013 management team will provide exceptional support.

"With last year being the first year with some operational changes, we have put together another great team of experienced support staff for this year," Kallonen said. "Each member of the team brings years of experience and will be great asset to reach our goals. Our goal is to provide the smoothest operation possible so the riders can focus on racing and winning."



The International Six Days Enduro is the world's largest annual off-road motorcycle competition. Since 1913, countries have sent their best off-road racers to exotic locations around the world to be tested on everything from sandy beaches to rocky crevices to deep woods to motocross tracks for the event's top prize: the ISDE World Trophy. In addition to the World Trophy Team, each year the AMA sends a contingent that includes America's top junior, women, vet and amateur off-road racers, racing for team awards, individual honor and American pride.

The AMA's ISDE effort would be impossible without the support of various companies. In addition to riders' individual manufacturer and product sponsors, direct team sponsors include Wellard, Arai, Worldwide Material Handling Products, Spectro, Motion Pro, Radiant Global Logistics and Moose Racing.

About the American Motorcyclist Association
Founded in 1924, the AMA is a not-for-profit member-based association whose mission is to promote the motorcycle lifestyle and protect the future of motorcycling. As the world's largest motorcycling rights and event sanctioning organization, the AMA advocates for riders' interests at all levels of government and sanctions thousands of competition and recreational events every year. The AMA also provides money-saving discounts on products and services for its members. Through the AMA Motorcycle Hall of Fame in Pickerington, Ohio, the AMA honors the heroes and heritage of motorcycling. For more information, please visit www.americanmotorcyclist.com.