AMA Launches Motorcycle Awareness Month
Chaparral Motorsports
|
May 1, 2013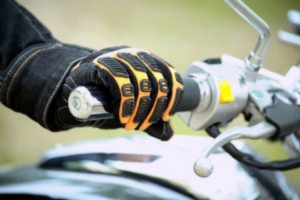 The beginning of May marks the start of the AMA's annual Motorcycle Awareness Month. This is the latest effort aiming to increase the safety of motorcyclists on public roads, working to inform drivers about the presence of riders and the best habits that can result in a better experience for all.

"Motorcycle Awareness Month serves as a seasonal reminder to all road users to look around, check their mirrors and consciously look for motorcycles," said AMA president Rob Dingman. "Motorcyclists are now getting out on the road in greater numbers across the nation, and it's vital that road users watch for them to avoid crashes."

While drivers have to do their part when behind the wheel, riders can take some steps to make themselves more visible to other motorists. Wearing the proper safety gear is vital, but investing in reflective and hi-visibility accessories for better visibility is also a good habit to start.

Many states are making strides to protect motorcyclists. Illinois is putting on free motorcycle training courses as part of a longer initiative, as well as implementing a statewide awareness campaign to inform more drivers about the presence of riders on the road, WREX News reports.