Motorcycle Maniac: BMW K1200GT Luxury Touring
Chaparral Motorsports
|
April 30, 2013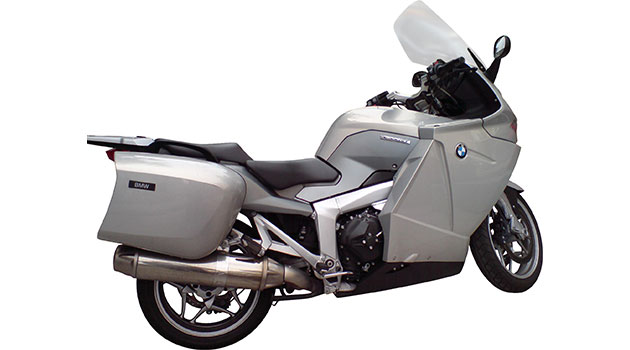 BMW K1200GT: A Good Used Option For Luxury Riders
BMW is known for offering comfort and luxury in its automobiles as well as its motorcycles, but with the high-end models there is also a high price tag. This might put a new BMW tourer just out of your price range, but that doesn't mean you have to settle for another brand if your heart is set on a German-made bike. Searching for previously-owned models can be a great way to find the BMW motorcycle you want without having to hand over your life savings. There are plenty of models to choose from but the K1200GT could be best if you're in the market for a fun, fancy sport-touring motorcycle.

Impressive Performance
BMW manufactured the K1200GT from 2002 to 2008, so you have many options to get the right model. The bikes made between 2002 and 2005 were equipped with 1171cc longitudinal inline-four crank engines, but those manufactured from 06 to 08 had 1157cc traverse inline-fours that were a bit more powerful than the predecessors. Aside from this, both generations of the K1200GT are top performing bikes that offer responsive handling as well as a number of features that make the bike stand out from the competition.

Features And Optional Accessories
First and foremost, the K1200GT is comfortable. It's built for riding long distances, and there is even a little bit of wiggle room to adjust the seat and handlebar height. BMW also took things to the next level of luxury with options like heated seats, a built-in GPS system and an electronic suspension adjustment (ESA) that was offered on the 2006-2008 models. The ESA allows you to switch between normal, comfort and sport modes at the touch of a button, so you don't have to worry about having the wrong settings when you turn off the highway onto a more rural road. The K1200GT has plenty of storage options, from built in compartments to detachable saddlebags, so you can bring along everything you'll need for a long journey or a day trip to the beach.

Final Thoughts
When they were new, BMW's K1200GT models cost between $17,000 and $19,000, but now you can find older models for under $10,000 and newer versions that sell for well below the asking price as well. One of the best benefits of shopping for used motorcycles is that you can find models that already have all the extra features added on and included in the price. If you were to buy it new, each additional perk would increase the overall price of the bike.

BMW K1200GT Image Gallery
(Click for full size images)