Motorcycle Sales Drop, But Harley-Davidson Revenue Is Up
Chaparral Motorsports
|
April 29, 2013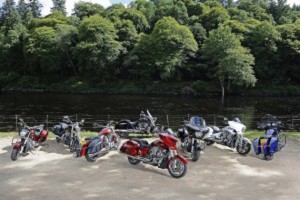 There's good and bad news for Harley-Davidson. Although sales of motorcycles themselves fell by about 9.1 percent, overall revenue for the brand was up 15.9 percent. More efficient manufacturing, shipping and overall ways of operating contributed to Harley-Davidson's ability to increase profit even in a tumultuous economic time.

"With our focus on continuous improvement throughout our operations and providing outstanding products and customer experiences, we have continued to deliver gains in Harley-Davidson's financial and competitive performance," said Keith Wandell, president of the brand. "... Thanks to the outstanding efforts of our employees, dealers and suppliers, we believe Harley-Davidson is well positioned to deliver on all the ways we serve our customers ..."

According to Motorcycle.com, part of the reason for the drop in motorcycle sales may have been the long winter, which has delayed the start of the riding season in much of the U.S. and was the polar opposite of the warm spring that occurred in 2012.

Even though sales of motorcycles were down, the accessories that have become synonymous with the brand are still performing well. All kinds of riders, whether they are new to the world of motorsports or not, need to continuously update their motorcycle gear, which helps the Harley-Davidson brand remain strong.