Motorcycle Maniac: 2013 Moto Guzzi California 1400 Custom
Chaparral Motorsports
|
April 26, 2013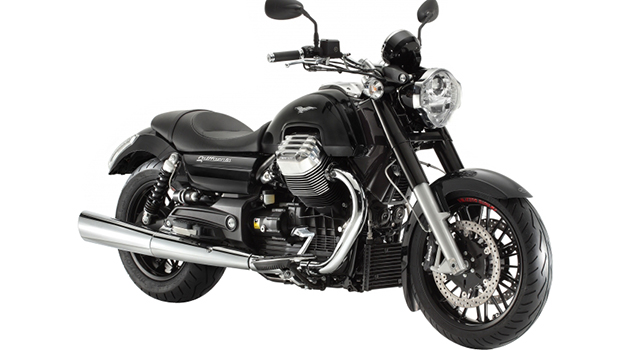 2013 Moto Guzzi California 1400 Custom: Make Way For The New King
The motorsports world has been abuzz with news and rumors about the new 2013 Moto Guzzi California 1400 Touring and 2013 Moto Guzzi California 1400 Custom, these machines are the hottest thing on the market.

While it was only recently released to the public, I got a chance to test ride the 2013 Moto Guzzi California 1400 Custom - and it definitely struck a chord. The motorcycle is a prime example of a great cruising bike should be, and riders who are searching for their next investment may want to take a serious look at the latest debut from Moto Guzzi.

Engine and Chassis - Deceptive Power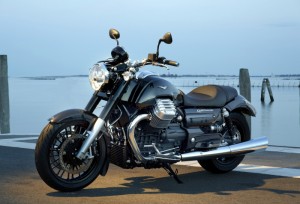 At first glance, the machine may not look like one that gets up to blistering speeds. Weighing in at nearly 700 pounds, the 2013 Moto Guzzi California 1400 Custom is a large bike that has plenty of space for riders to stay comfortable. Its traditional Italian style makes the machine feel sleek and stylish, and almost every motorcycle enthusiast will appreciate the classic design and excellent craftsmanship that make the bike great.

The chassis houses the largest engine Moto Guzzi has yet to build. Its V-Twin, four-stroke, double ignition motor is both air- and liquid-cooled and is among the most powerful on the market today. With a displacement of 1,400cc's, the engine provides a lot of power and is more than capable of handling high speeds or heavy traffic.

Other Top Features
A superior cruise control system and ride-by-wire technology help motorists make the most of their time on the road. The custom is a bit better than its Touring counterpart in this regard, as it does have slightly tighter handling. The 2013 Moto Guzzi California 1400 Custom's fuel tank holds just under 5.5 gallons, so riders will be able to spend hours on the roads enjoying the machine. Large footboards are present on both the Touring and Custom, enabling riders and their passengers to stay comfortable - and on the bike - for a long time.

Final Thoughts - A New Leading Motorcycle
Almost every feature of the 2013 Moto Guzzi California 1400 Custom sets it apart from the pack. The cruising motorcycle has excellent drag bar handlebars, a sport saddle and a front end that is complete with a 46mm fork. You'll feel stable yet agile at the same time - a rare feat for such a large bike. Between the special features, handling and impressive exterior, riders will be jumping to get this new bike.

2013 Moto Guzzi California 1400 Custom Image Gallery
(Click for full size images)