Young Adults Are Drawn To Harley-Davidson
Chaparral Motorsports
|
April 22, 2013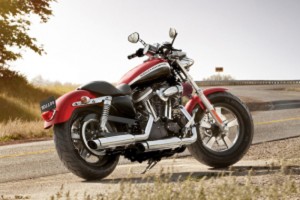 Harley-Davidson is probably the most famous and iconic motorcycle brand, and that recognition is paying off for the company. According to data from Polk, Harley-Davidson was the top seller of motorcycles in 2012, marking the fifth straight year it garnered this distinction. The brand specifically performed well with young people ages 18 to 34, Caucasian men over age 35, women, African Americans and Hispanics.

"We don't just build motorcycles," said Mark-Hans Richer, Harley-Davidson's chief marketing officer. "We fuel personal freedom. The desire for individual expression draws customers from all walks of life because it's a universal, human value that transcends cultures, generations and history."

While Harley-Davidson has been the best seller for some time, the downturn in the economy did cause sales to be stagnant for some time, CNN reports. The manufacturer appears to have made a turnaround, however, as it had significant increases in revenue in the past year, largely because of its strong sales among young adults. In 2012, it sold almost twice as many street motorcycles to people ages 18 to 34 than its closest competitor.

The encouraging numbers continued into 2013, as the brand posted large increases in sales of bikes and cruiser gear through the early months of the year, the news source reports.