The Dirt Bike Guy: 2013 KTM 690 Enduro R
Chaparral Motorsports
|
April 19, 2013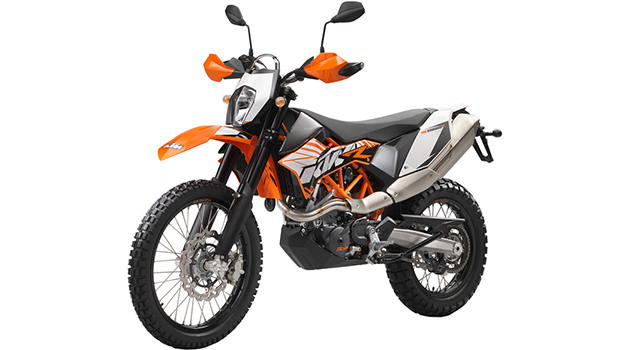 2013 KTM 690 Enduro R: A Solid Dual-Purpose Bike
I know I've talked about the 2012 version of the KTM 690 Enduro R before, but I finally got the chance to ride the 2013 model, and it definitely deserves the attention. After having been on the market for several months, the KTM offering is probably familiar to most riders, and even those who aren't should take note of this intriguing bike. The dual-purpose machine is a great option for motorists who like dirt and street riding and don't want to have to choose between the two when heading to the great outdoors.

Technical Specs - Performance and Power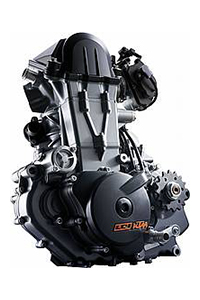 Powering the 2013 KTM 690 Enduro R is a water-cooled, single-cylinder engine that has a displacement of 690cc. The four-stroke, 66-horsepower engine is also more efficient than in years past, consuming less gas and allowing you to fill up the tank and get more time on the track without hurting your wallet.

The motorcycle's frame keeps the fuel tank out of the way, leaving plenty of room for a low seat and angled handlebars. The six-speed, claw-shifted transmission is easy to change no matter what the setting, and with 49 foot-pounds of torque, you should have no problem riding to wherever you need to be or conquering any type of terrain.

Off-Road vs. On The Road - Customization Is Key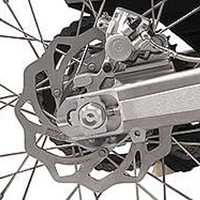 One of my favorite aspects of the 2012 model is the anti-hopping clutch, an element that cancels out rear wheel chatter that they've carried through to the 2013 edition. Similarly, the electronic management system allows owners to choose from different mappings, each of which impacts how the machine distributes power. The ability to customize this to your own style of riding is a great advantage, and it can enhance your experience on dirt or roads.

There are many other ways you can tweak the bike to fit your own riding style. You can drop a tooth on the KTM 690 Enduro R's sprocket, which caters the machine to more dirt bike riding rather than pavement. It's also relatively easy to change out the motorcycle tires on the D.I.D. DirtStar rims in favor of other all-terrain items.

Final Thoughts
Despite its ergonomic design, it's still quite a large bike, and riders will have to be conscious of how they ride it. The engine may be able to handle you pushing the machine to the extremes, and the suspension makes bumps in the road seem like nothing, so it's easy to get lost in the riding experience. However, the heavy bike - it weighs more than 300 pounds without fuel - does need to be handled with some care to keep riders safe, especially when going over jumps or obstacles on dirt.

2013 KTM 690 Enduro R Image Gallery
(Click for full size images)