The Dirt Bike Guy: 2012 Suzuki DR650SE
Chaparral Motorsports
|
April 12, 2013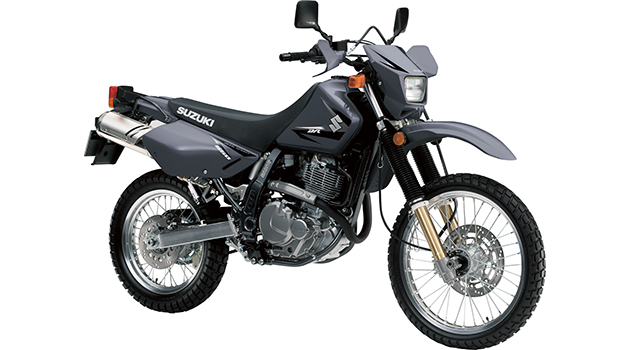 2012 Suzuki DR650SE: A Dual-Purpose Bike That's Good At Any Age
Suzuki has been releasing models of the DR650SE since 1996, and while it's always produced solid machines, the 2012 version may be one of the best yet. Although a more current model is now available, the 2012 bike persists in being a solid dual-purpose machine that could prove to be a good investment, whether it's new or used.

Engine Specs
The standard engine on the 2012 Suzuki DR650SE is an air- and oil-cooled, single-cylinder motor that has a displacement of 644cc. Designed to provide ideal performance at a low-to-mid rpm, the engine is equipped with a gear-driven counter balancer that cuts down on vibration. It also comes with Suzuki's Advanced Cooling System, which helps extend the life of the engine and keeps you on the trails for as long as possible.

Technical Specs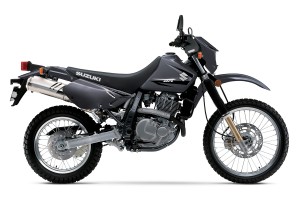 While the machine is a little on the heavy side at 366 pounds, that won't get in the way of your riding experience, and the rigid semi-double cradle frame allows you to be just as agile on the bike as you would on any other model. Lightweight disc brakes, an aluminum springarm and special thin-wall tubing all help to cut down on the weight of the bike. Suzuki packed a lot of top-of-the-line features in this bike, and it could be significantly heavier when you consider everything it's equipped with and the machinery involved. When you look at it that way, the weight basically becomes a non-issue.

A short wheelbase and low seat height of 34.8 inches are ideal for dirt bike riders, and a special accessory kit can even lower the rear suspension for shorter people or young riders, making the bike a solid option for any kind of owner. Dirt bike enthusiasts will also appreciate the ground clearance, which can vary from 8.9 inches to 10.4 inches depending on how you set up the bike, and helps improve the overall handling.

Final Thoughts
Historically, the DR650SE has been a compact, dependable bike, and that tradition is carried through in the 2012 model. It's a reliable machine that can easily transition from dirt to asphalt, and, as no major redesigns have drastically changed the bike since its introduction in the 1990s, you can rest assured that any model is going to provide similar features. If you're looking for an affordable, reliable bike, the dual-purpose Suzuki DR650SE will be hard to beat.

2012 Suzuki DR650SE Image Gallery
(Click for full size images)