MotoGP Releases Phone App For 2013 Season
Chaparral Motorsports
|
April 9, 2013
[caption id="attachment_25152" align="alignright" width="300"]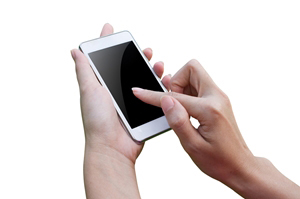 MotoGP Releases Phone App For 2013 Season[/caption]

If it seems as if every motorsports series is releasing a phone app, that's because most of them are. The latest league to get in on the action is MotoGP, which recently unveiled its new addition to the world of phone and tablet programs: the MotoGP Live Experience.

The redesigned app aims to bring fans closer to the track with features like live race timing, real-time tracking and live commentary from the main events. Notifications can also keep users updated on their favorite riders, as alerts about finishes, incidents or other developments can be sent straight to the device.

After the race is done, fans will be able to access video highlights of the most exciting moments, as well as photos, post-race interviews, previews and some behind-the-scenes footage of the MotoGP paddock. Information on each Grand Prix and track is also included to give users an inside look at the setting for each race.

While the app does come at a price, fans of the motorsports series will find it worthwhile. It is currently available for iOS and Android devices and can be accessed in a variety of languages.