Motorcycle Maniac: 2013 BMW C650GT Scooter
Chaparral Motorsports
|
April 7, 2013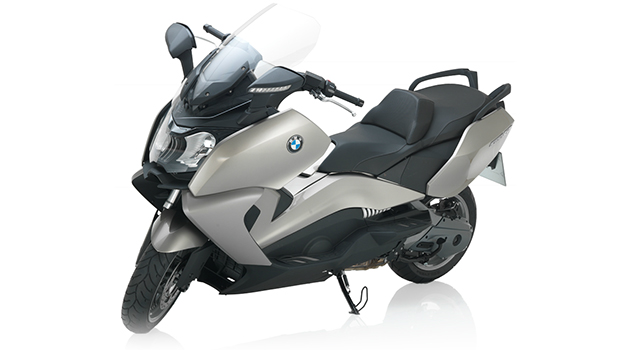 2013 BMW C 650 GT: Redefining The Scooter Image
While hardcore motorcycle enthusiasts might scoff at the idea of using a scooter to get from place to place, these vehicles are growing ever more popular in the U.S., and BMW recently introduced its version - the 2013 C650GT Maxi-Scooter - in Los Angeles. Thanks to their small size, scooters are an ideal way to navigate a city environment. You can park them on the sidewalk in most places and they're more fuel efficient than pretty much any other vehicle that runs on gasoline. However, scooters are often small and don't provide you with a lot of storage options, which may have dissuaded some buyers in the past. BMW took these factors into consideration and crafted a slightly larger, but still just as fuel efficient, scooter that is sure to please the luxury-lover.

Bigger, Better Scooter
BMW did not skimp on any details in designing the Maxi-Scooter. The C650GT, which has been available in Europe and the U.K. for some time, is heavier and longer than the R1200RT Sport Touring model, which means you'll be plenty comfortable astride this scooter. The best part of this new ride is that it has a need for speed. The 647cc engine churns out an impressive 60 horsepower, and BMW claims the scooter can reach a top speed of 109 miles per hour.

Smooth Riding
You don't have to worry about losing control of the scooter at these high speeds, or at any speed for that matter, as BMW included a suspension system that is designed to remain stable at higher speeds, thanks in part to a tubular steel bridge frame and a diecast aluminum swingarm. The upside down front fork and the angled spring strut in the rear each provide 4.5 inches of travel, so you won't feel every bump and groove in the pavement.

Luxury Features
No BMW would be complete without lots of fun motorcycle gear and accessories to choose from, and the C650GT is no exception to this rule. The scooter has an electronically adjustable windshield, an automatic parking brake that is integrated in the side stand, heated grips, and a heated seat. There is also plenty of storage (2.1 cubic feet) under the seat of this bike, more than any other available maxi-scooter, so you can get to and from the office or ride out of the city to get away for the day and enjoy a picnic at the beach.

2013 BMW C650GT Image Gallery
(Click for full size images)