The Dirt Bike Guy: 2013 Honda CRF450X
Chaparral Motorsports
|
March 30, 2013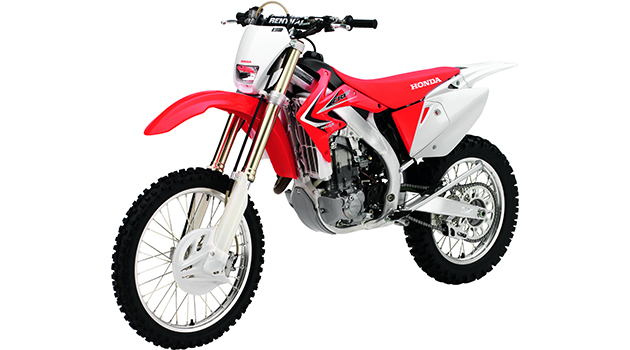 2013 Honda CRF450X: A New Kind Of Honda Dirt Bike
Anyone who knows me is aware that I'm a big fan of Honda dirt bikes. The style, the power, the riding experience - it just all works for me, and I have yet to find a Honda motorcycle that I wouldn't think about buying if I could. That being said, the Honda CRF450X isn't like a lot of other bikes from the manufacturer. It's got a whole new frame, clutch, and other dirt bike parts - in addition to a range of special features, but it doesn't sacrifice anything that riders have come to appreciate in a Honda machine.

Compact Engine - Champion Results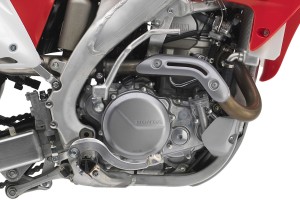 With a single-cylinder, four-strike, liquid-cooled engine, the Honda bike easily provides maximum power over a wide rpm band. Honda specifically designed the Unicam cylinder heads to bring the best of single- and double-overhead-cam motors to the bike, which allows for a smaller engine that doesn't sacrifice power. At 449cc, it's definitely a compact engine design, but it's also the same bike that has won the Baja 500 and 1,000 multiple times, so it's hard to argue with the output.

Technical Specs - Improved Control For Improved Racing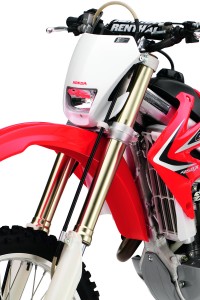 Honda also created its own Progressive Steering Damper. This small touch does a lot to help riders, as it makes for better cornering and cuts back on arm fatigue, which means more time can be spent honing motocross skills. The damper works hand-in-hand with the new chassis to upgrade the riding experience.

A narrower overall frame aims to bring a rider's legs closer together for better control, making the bike is more comfortable and easier to handle than ever before. It also boasts a lower center of gravity and lower shock mounts, so whether you're just a beginner trying to get used to dirt bikes or a more experienced rider looking to improve skills, the bike can work for you. While the frame is much different than its predecessors, the changes have improved many different aspects of riding and generally help to give motorcyclists a great motocross machine.

Final Thoughts - Upgrades Galore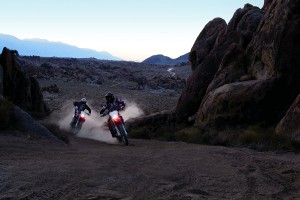 A number of other assorted features also received upgrades. The 2013 Honda CRF450X comes complete with a lighter, more modern LED taillight and a rubber-mounted handlebar to cut back on fatigue and the dangers that can come with it. Additionally, there's an electric start option that will get the motor purring in any condition.

All in all, the 2013 Honda CRF450X is an exciting new addition to the manufacturer's lineup, and it definitely deserves a look from any dirt bike enthusiasts.

2013 Honda CRF450X Image Gallery
(Click for full size images)