Celebrate 'AMA Go Ride! Month' This April
Chaparral Motorsports
|
March 28, 2013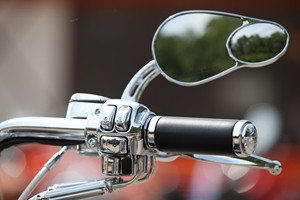 Now that nicer spring weather is on the horizon, more motorcyclists will be gearing up to hit the road and enjoy warmer temperatures. To celebrate this time of year, the American Motorcyclist Association (AMA) is organizing its second annual "AMA Go Ride! Month" this April.

"Every spring, millions of riders roll out of the driveway or onto the track or trail to launch the new riding season," said Rob Dingman, president of the AMA. "AMA Go Ride! Month is our time to revel in the culture of motorcycling with our family and friends, and to experience once again the renewal that is a part of every ride."

The festivities are aimed at getting riders to rekindle their love of motorsports and riding in time for the prime motorcycling weather, and to spread the word the AMA is asking people to share their own stories. Information about the best trails and routes, rallies, conventions, demonstrations and charitable events dominate most of the schedule throughout the month, giving all kinds of riders a chance to take part.

Weekly trivia contests and giveaways of motorcycle accessories will also be happening through social media sites, Motorcycle.com reports.