Bikers Against Child Abuse Rallies To Support The Cause
Chaparral Motorsports
|
March 28, 2013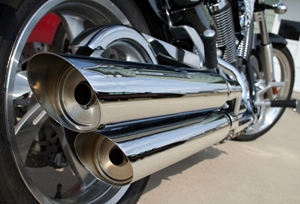 It's not uncommon to see motorcyclists banding together for a worthy cause, and the efforts of riders around the world have impacted a variety of different organizations. One such group is Bikers Against Child Abuse (BACA), which strives to empower young children who have faced hardships and help protect them from future harm.

The international nonprofit group focuses on using the stereotypical, tough-guy biker image to help young victims of abuse feel safe and secure. Police officers or agencies often ask members of BACA to become involved in a situation, and the riders then spend time with the child, even going as far attending court hearings or staying with a kid to ensure they're safe, The Huffington Post reports.

"The whole idea is to alleviate the fear they feel and show them there is someone they can trust," Mark Kastner, president of the Santa Cruz Country chapter of the organization, told the Register-Pajaronian.

While at first the children may be wary of the bikers - all of whom go by their road names - it eventually works to their advantage. After a friendship is formed, many kids feel as if the leather-clad, motorcycle loving riders are their backup and will protect them from further abuse, helping them get on the road to emotional and physical recovery.