Corbin Introduces Dual Tour Saddle For Victory Motorcycle
Chaparral Motorsports
|
March 20, 2013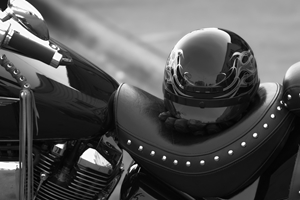 Owners of the Victory Vision motorcycle will soon have a comfortable way to seat two riders. Corbin is introducing a new dual tour saddle that provides a snug and secure seat for anyone who enjoys cruising on the open road with passengers.

Designed specifically to fit and blend in with Victory brand motorcycles, the dual seat is ideal for people who spend hours on their bikes and want to be comfortable while doing so. With a sleek overall look, the seat appears as though it's attached to the bike itself, so riders can reap all the benefits of these cruiser accessories without it seeming like an odd addition to the machine.

The seat comes complete with two optional backrests for additional support. These adjustable accessories can be personalized to provide the most comfortable seat for riders, including a special backing that contours to a rider's body and can be moved among the seats depending on who needs it most. It is also available with seat heaters, so all-season touring can be enjoyed without having to worry about cooler weather inhibiting plans.

Made from Corbin's special Comfort Cell foam, the dual tour seat conforms to the body and provides support while also distributing weight evenly, making it the perfect companion for motorcyclists.