New Dunlop Tires Improve Riding Experience
Chaparral Motorsports
|
March 19, 2013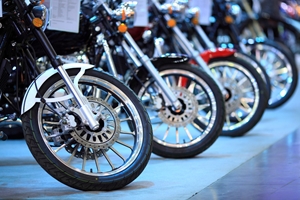 The newest generation of Dunlop tires is designed to provide a better motorcycle experience for all riders. Owners of any kind of touring bike may be interested in the [mageProductLink sku="331-0471" title="Dunlop American Elite Rear Tire"]American Elite tires[/mageProductLink], which are offered in a variety of styles and could help to enhance time spent on the open road.

Dunlop claims that these tires will give motorcyclists more mileage thanks to an all-new tread technology. The tire is made out of a new compound that aims to be longer-lasting than tires of the past by providing an improved grip that makes for easier handling and safer riding.

Owners of Harley-Davidson bikes, especially those who enjoy riding the FL series, may find that these Dunlop tires are a worthy alternative to the standard equipment that comes with the motorcycles. Models dating from 2009 to the present are compatible with a variety of sizes and styles, and riders can take their pick of tires with black or white sidewall in narrow or wide designs, Motorcycle.com reports. A special [mageProductLink sku="331-0470" title="Dunlop American Elite Front Tire"]front tire[/mageProductLink] is also available for Softail CVO motorcycles.