Harley-Davidson Unveils New Accessories For The Breakout Bike
Chaparral Motorsports
|
March 14, 2013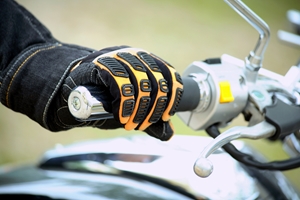 Less than one week after Harley-Davidson unveiled its upcoming motorcycle, the Breakout, the manufacturer revealed a new line of cruiser accessories that will go along with the bike. The pieces of motorcycle gear, which will be released in mid 2013 with the Breakout, span a wide range of uses and should fit a few other bike models as well.

One of the items that should help riders customize the motorcycle to their own needs is the Breakout Sundowner Solo Seat. Extra padding, a dish-like shape and a wide profile are all present to help a rider maintain comfort no matter how long they're sitting on the bike.

Similarly, the Reduced Reach Solo Seat is designed for smaller riders who want to remain comfortable while also maintaining a strong position on the motorcycle. It was made to provide bike owners with shorter legs an easier way to handle their machine, and the texture and overall design achieves this without sacrificing comfort. These riders can also take advantage of gear like the Breakout Reduced Reach Handlebar, which brings the standard handlebar closer to the owner for a more secure experience.

Other available products will include custom wheels, leather saddlebags and more.