Motorcycle Maniac: 2013 Harley-Davidson Breakout
Chaparral Motorsports
|
March 13, 2013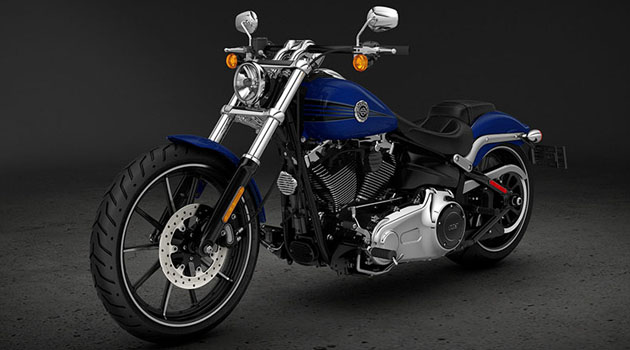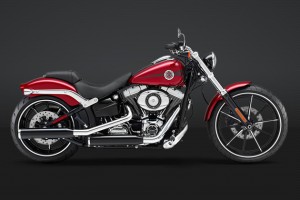 2013 Harley-Davidson FSXB Softail Breakout: A Bike Ready To Steal The Limelight
Harley-Davidson reigns supreme for many motorcycle enthusiasts, and its most recent model will likely solidify that sentiment. After getting a chance to test one of these bad boys, I feel pretty confident in saying that the brand's 110th anniversary year will be one to remember, especially if you get to ride the new 2013 Harley-Davidson Breakout at some point this the year.

Engine And Chassis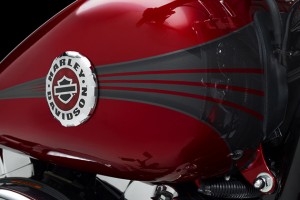 The Breakout's engine lives up to its name. With a four-stroke, air-cooled engine, the bike isn't like much else on the market, and the 1,690cc, Twin Cam 103B engine is a decent alternative to the more powerful - and more expensive - 110 engine that is used on the previous Breakout bikes. That machinery rests on a basic Softail chassis but treads a fine line when it comes to the overall design. Instead of overdoing the chrome accents, Harley-Davidson used the material a little more sparsely, which allows for an edgier look. The new 3D tank medallion logo accents the powerful premium finish. It is also more low-slung than similar models, so riders will find they have a stylish bike profile to go with the powerful engine.

Other Specs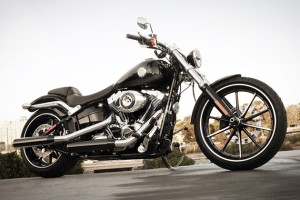 One of the first things that sticks out about the bike is the wheels - they're two different sizes, with the front measuring 21 inches in diameter and 3.5 inches wide and the rear coming in at 18 by 8 inches. While that feature is nothing new, it does help to create a sleek looking cruiser that packs enough power to propel you on your way. There's 95.5 foot-pounds of torque at 3,500 rpm, which riders can easily handle thanks to a six-speed transmission that makes the 700-pound machine an easy and relaxing ride.

A Basic Bike That's Ready To Breakout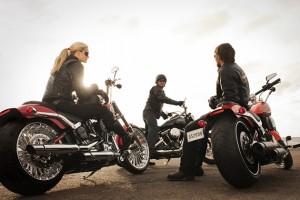 If there's one thing Harley-Davidson chose to focus on with this model of motorcycle, it's the basics. You'll get a chance to see a lot of intricacies on the visible chrome engine and appreciate the straight-lined look of the motorcycle thanks to the design, which even extends to the handlebars and other small details. The long motorcycle is definitely a prime cruising machine, but riders can still take advantage of features like a new rear suspension control and rigid-mounted, counter-balanced powertrain to have the most rewarding experience possible.

Available in black, white or red, the 2013 Harley-Davidson Breakout is poised to live up to its name and become one of the best value bikes on the market.

2013 Harley-Davidson FSXB Softail Breakout Image Gallery
(Click for full size images)