Organizations Team Up To Launch All-Female Motorcycle Ride
Chaparral Motorsports
|
March 11, 2013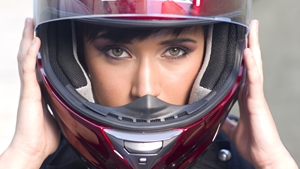 Women are becoming an increasingly important part of the world of motorsports. From competitive racing to recreational riding, they are strapping on street bike gear, hopping on bikes and zipping around the country like never before, and several industry leaders are celebrating this new tradition. EagleRider, a motorcycle renting and touring company, is teaming up with the magazine Women Riders Now to launch a series of all-female rides throughout 2013.

"More women than ever before are taking vacations on their motorcycles," said Genevieve Schmitt, founder of Women Riders Now. "The time is right to offer female motorcyclists a touring experience emphasizing activities women prefer at a pace most can appreciate."

The first tour, set for May 2 to 6, is based in Palm Springs and will bring female riders around the diverse landscape of Southern California. Led by professional guides and Sturgis Motorcycle Hall of Famer Laura Klock, the ride will feature days of touring as well as spa excursions, motivational talks and exercise classes.

There are currently two more all-women tours scheduled for 2013. The follow-up events will be The Colorado Rocky Mountain Retreat, held from July 11 to 15, and a New England Fall Colors Getaway, happening from September 26 to 30.