Motorcycle Maniac: 2012 Kawasaki Vulcan 1700 Vaquero
Chaparral Motorsports
|
March 8, 2013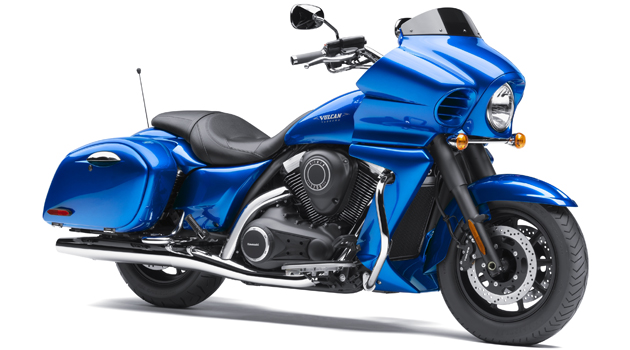 2012 Kawasaki Vulcan 1700 Vaquero: A Modern Twist On A Touring Bike
Traveling around the country on the back of a motorcycle may be the American Dream for many riders, but the curb appeal of most touring motorcycles might be a bit lacking for younger bike enthusiasts. However, there are a few edgier designs in the touring category, and the 2012 Kawasaki Vulcan 1700 Vaquero certainly stands out from the crowd. This bike has a bold, sleek design that offers a more modern and far less cumbersome look than other touring models. The unique and youthful design of the bike is complemented by its high level of comfort, and all without sacrificing the practicality and storage space a touring bike needs.

A Fresh Face In The Touring Community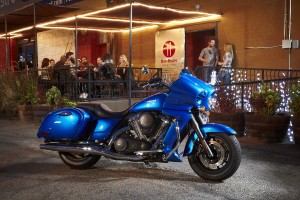 Most touring bikes are bulky, as they have more storage space than everyday riders and are built to be ridden for hours on end. The Kawasaki Vulcan doesn't skimp on the necessary features of a long-distance bike, but it also doesn't look as heavy as others in its class. When you see the bike from the side, it appears to look more like a custom chopper than a touring model, thanks to a sleek gas tank, exposed engine and low-profile rear end. The motorcycle gear such as chrome accents on the engine guards, mirrors and exhaust make the bike glisten, and the fresh color choices of Candy Plasma Blue or Candy Lime Green keep things feeling youthful and fun.

Technical Details Provide A Smooth, Powerful Ride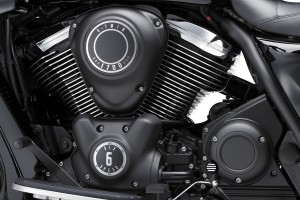 The Vulcan's design is not the only reason it will appeal to touring enthusiasts - Kawasaki also made sure the bike handles well and provides a smooth, comfortable ride. The 1,700cc four-stroke V-Twin engine has a maximum torque of 108 foot-pounds, but if you're on a long stretch of highway, you can switch over to the built-in electronic cruise control system. This will give your hand a break from squeezing the throttle, and you'll save gasoline as well, which is always a plus. Kawasaki also ensured riders will be comfortable no matter if they're riding over a newly paved surface or a bumpier road, thanks to a set of twin air-assisted shocks and a steel swing-arm in the rear. The front suspension consists of a 45mm fork bolted to the steering head that offers 5.5 inches of travel.

Other Fun Features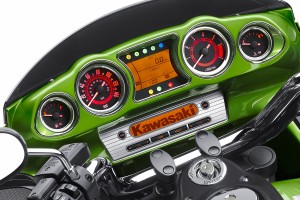 Riders might enjoy the layout of the dash panel, which is as fresh and unique as the overall design of the motorcycle. The designers modeled the instrument panel after the classic look of muscle cars from decades past. When it comes to storage space, Kawasaki adapted the exhaust by using twin tapered mufflers to create extra space in the rear storage compartments without increasing the exterior size of the bike.

2012 Kawasaki Vulcan 1700 Vaquero Image Gallery
(Click for full size images)