Electric Motorcycles To Race Against Gas-Powered Bikes
Chaparral Motorsports
|
March 7, 2013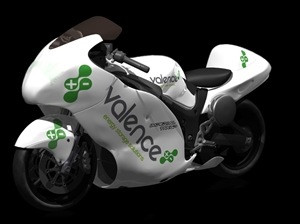 Brammo Electric Motorcycles has received the go-ahead from the AFM, the country's oldest motorcycle road racing organization, to race against gas-powered machines in a motorsports series. Models like the Brammo Empulse R, Empulse TTX and Empulse RR will be eligible to race for a championship in 2013.

While the AFM has not decided which classes the electric bikes can race in, it did reveal that the final ruling will be based on power to weight ratios, Motorcycle.com reports. Once Brammo receives word on which specific classes it will be slotted in, the manufacturer can begin customizing sportbike gear for riders and forming teams that will challenge for the championship.

"What caught AFM's attention about Brammo's approach was that they were not asking for a separate class, but were instead looking to have a chance for their bikes to compete within the existing class structure and go head to head with gas-powered bikes of similar performance and power-to-weight," said Berto Woolridge, president of AFM Racing. "We believe this to be a historic moment in motorcycle racing and are happy to have made it possible."

The AFM season kicks off May 4 in Sonoma, California.