AMA Motorcycle Hall Of Fame Opens Art Exhibit
Chaparral Motorsports
|
March 8, 2013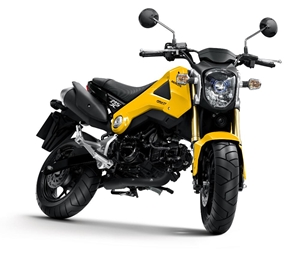 A love of motorcycles can transcend into many different aspects of life, and sometimes it can even spread into other realms, such as art. The AMA is doing its part to bring the world of motorcycles to the masses, and soon its Hall of Fame in Pickerington, Ohio, will be welcoming a new exhibit that merges the world of motorsports and art.

The exhibit, "2 Wheels + Motor, A Fine Art Exhibition," is set to feature a collection of works from dozens of painters, sculptors and photographers. The art on display will include everything from pictures and paintings to jewelry and pottery, all of which will have some element that is related to motorcycles.

"We are very fortunate to have so many talented artists taking part in this new exhibit," said Jeffrey V. Heininger, chairman of the American Motorcycle Heritage Foundation. "Several of the artworks have been created specifically for this exhibit, so there will be fresh interpretations of motorcycling in various art forms. I'm very excited about this new addition to the AMA Motorcycle Hall of Fame."

The exhibit opens at the end of March, so any guests visiting the AMA Motorcycle Hall of Fame in the coming weeks will have a chance to see the artwork.