Motorcycle Maniac: 2013 Honda Gold Wing F6B
Chaparral Motorsports
|
March 3, 2013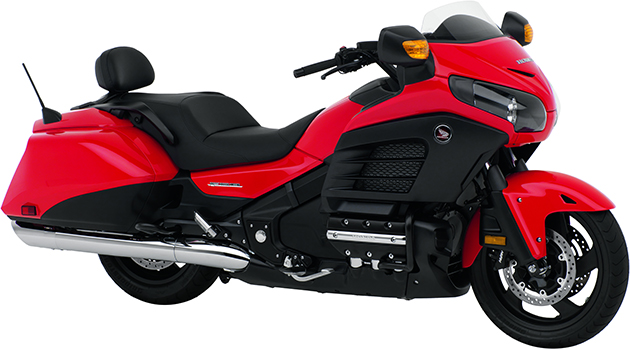 2013 Honda Gold Wing F6B: Redefining What A Touring Bike Should Be
Honda has a number of touring motorcycles in its lineup, but the latest edition of the Gold Wing may top the list of quality bikes built for travel. The 2013 Honda Gold Wing F6B is a vast improvement over the previous model, including many fun features, storage and performance upgrades. Above all of these improvements, the new design of the Gold Wing is what most riders will notice. Honda completely overhauled the bike, making it sleeker and more modern than ever before.

High-Performance Engine And Brakes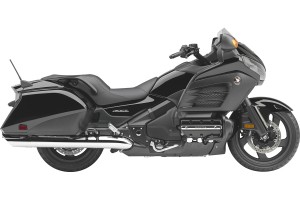 The 1832cc engine on the 2013 Gold Wing is the same one Honda used in the 2012 model, but since the newer bike is lighter than before (62 pounds lighter, to be exact), the engine will feel more powerful. You can cruise along at highway speeds, and it'll feel like the bike is hardly making an effort. At 65 miles per hour, the RPMs teeter on the brink of 3,000, but when you really gun it, the engine roars to life. However, you won't feel like you're sitting in a chair at Brookstone, as Honda developed special hangers and mounts that help to minimize vibrations.

While hitting high speeds is one of the thrills of riding, you'll have to stop eventually, and this is where the brakes will prove themselves. The Japanese manufacturer's Combined Braking System uses three-piston calipers on each tire that are connected to two master cylinders and a three-stage proportional control valve. The front brake is controlled by a hand-operated level, while the rear brakes are activated by pressing down on the rear brake pedal.

Aggressively Different Styling
Honda revamped the look of the Gold Wing by bringing it lower to the ground, adding a low-profile windscreen and giving the bike a new paint job. The bottom of the bike, including the wheels, has been blacked out, and the chrome exhaust pipes add just the right amount of shine. To keep things sleek, Honda did away with the elevated passenger seat and top-mounted storage. Instead, there are two weather-resistant saddlebags that have 22 liters worth of storage space.

Another thing you might notice is that sitting astride the bike is far more comfortable than you may expect. The low position of the gunfighter-style seat puts the rider 28.5-inches off the ground, a change from the high-and-mighty feeling you may have had sitting high atop older models. If you opt for the deluxe version, you'll also get heated grips for added comfort among other gear.