The Dirt Bike Guy: 2012 KTM 450 SMR - Built To Win
Chaparral Motorsports
|
March 1, 2013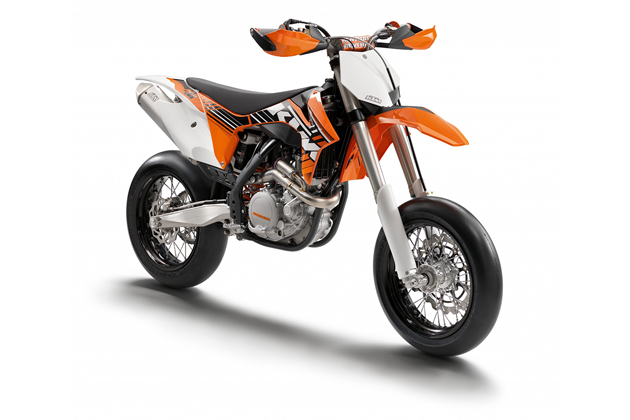 KTM makes a variety of racing dirt bikes, including motocross, enduro and superbikes, but if you are looking to race in Supermoto, you might like the 2012 KTM 450 SMR. This powerful motorcycle has a new chassis for the 2012 model year, as well as a top-of-the-line suspension system and brakes that let you stop on a dime. Coupled with a number of other features and innovative technology, this ride is built as the slogan suggests - "Ready to Race." The 2012 model is the first redesign the SMR Supermoto bike has seen in many years, and it was well worth the wait.

Technical specs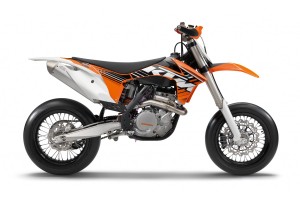 The 450cc DOHC engine may look familiar, as it is also used on KTM's 450 SX-F motocross model. This motor works smoothly with the five-speed transmission as well as an APTC anti-hopping clutch to give you plenty of control on the track. The special clutch helps reduce rear-wheel chatter and allows you to handle even the sharpest hairpin turns with ease so you can leave your competitors in the dust.

Superior suspension
When you encounter a bumpy stretch of track, you won't have to worry about getting jostled around or thrown off your bike thanks to the WP suspension system. The front wheel relies on an upside down 4860 MXMA CC fork that offers about 11 inches of travel. In the rear, you will find the WP 5018 BAVP DCC suspension, which has a bit more than 12 inches of travel. Plus, the rear suspension features separately adjustable high speed compression damping, which will keep you in control of your bike no matter what obstacles you face.

Innovative features
KTM gave the SMR a new, lightweight chrome-molybdenum steel frame that helps reduce the overall weight of the bike and makes it easier for you to maneuver on the track. The bike also got a set of racing-laced wheels and Dunlop slick tires that are designed to provide the best grip possible. The bike's front wheel has a Magura four-piston fixed caliper that works in conjunction with a 310mm brake disc and a radial handbrake valve to provide a controlled stop, which is handy when traveling at such high speeds.