American Motorcyclist Association Honors U.S. Lawmakers
Chaparral Motorsports
|
March 1, 2013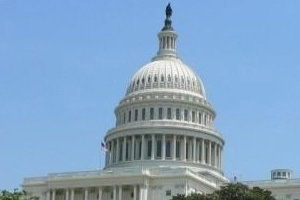 The American Motorcyclist Association, which is the premier advocate for motorcyclists' freedoms in the country, honored 59 current and former federal lawmakers on Feb. 28 for their support of motorcyclists during the just-completed 112th Congress.

Sen. Amy Klobuchar (D-Minn.), Rep. James Sensenbrenner (R-Wis.) and former Reps. Roscoe Bartlett (R-Md.) and Denny Rehberg (R-Mont.) topped the list of those honored. They were singled out for AMA Government Relations Department "Hero" awards for their extraordinary efforts to support motorcyclists and motorcycling.

They were particularly praised for their successful efforts to save the Recreational Trails Program from extinction, as well as to exempt kids' dirt bikes and all-terrain vehicles from the Consumer Product Safety Improvement Act, which had banned the sale of those vehicles.

They were also honored for efforts to end discriminatory motorcycle-only checkpoints, for trying to help forge a compromise between the military and off-highway riders over the use of the popular Johnson Valley riding area in California, and for trying to help protect motorcyclists from the possible negative effects of the new E15 fuel.



"Thanks to the extraordinary efforts of these lawmakers during the 112th Congress, and the efforts of others, motorcyclists are better off now than they were a year or two ago," said Wayne Allard, AMA vice president for government relations and a former U.S. senator and U.S. representative from Colorado.

The AMA Government Relations Department also honored another five lawmakers with "Champion" awards for outstanding efforts to motorcyclists and motorcycling. Another 50 lawmakers received "Supporter" awards for their support.

"The constituents of all of these current and former federal legislators should be proud of them for their public service and for their support of the American motorcyclist, and the freedom those Americans enjoy," Allard said.

About the American Motorcyclist Association
Since 1924, the AMA has protected the future of motorcycling and promoted the motorcycle lifestyle. AMA members come from all walks of life, and they navigate many different routes on their journey to the same destination: freedom on two wheels. As the world's largest motorcycling rights organization, the AMA advocates for motorcyclists' interests in the halls of local, state and federal government, the committees of international governing organizations, and the court of public opinion. Through member clubs, promoters and partners, the AMA sanctions more motorsports competition and motorcycle recreational events than any other organization in the world. AMA members receive money-saving discounts from dozens of well-known suppliers of motorcycle services, gear and apparel, bike rental, transport, hotel stays and more. Through the AMA Motorcycle Hall of Fame, the AMA honors the heroes and the heritage of motorcycling for future generations. For more information, please visit AmericanMotorcyclist.com.