Harley-Davidson Teams Up With Wiley X To Offer New Eyewear
Chaparral Motorsports
|
February 28, 2013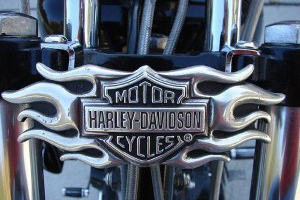 Riders looking for some new eyewear to wear on the roads are in luck. Harley-Davidson recently launched a new line of 32 glasses and goggles to use for protection while riding and it did so with input from the top brand Wiley X.

"Our riders expect the highest quality riding gear from the Motor Company," Patrick Smith, vice president of merchandise at Harley-Davidson, told SPEED TV. "Partnering with Wiley X - an eyewear industry leader for 25 years - combines the strengths of both companies to give our customers the performance, features and styles that they demand."

With features like unbreakable frames and shatterproof lenses, the motorcycle accessories are ideal for riders who never know what they may encounter on the roads. The lenses also boast optics aimed at eliminating glare and harmful rays, protecting eyes from the sun, and the shape of the glasses is designed to block wind and debris from the face.

One of the top new features of the gear is the PPZ lens technology. These partially polarized lenses allow riders to differentiate between things that may be on the roads, such as water, oil and ice, while also cutting down on reflections that could be distracting.