New GPS Device For Motorcycles Introduced
Chaparral Motorsports
|
February 28, 2013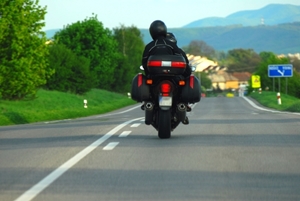 Navigation company TomTom is releasing an updated version of its device specifically for motorcyclists. Called the TomTom Rider, the GPS is designed to provide an array of routes based on time, scenery and other personalized details.

The device comes with accessories to mount it on the front of a bike or attach a charging dock to the motorcycle. It can also be operated even while wearing motorcycle gear, such as a leather gloves, and the directions can be sent to a headset via Bluetooth.

"With TomTom Rider, bikers can not only choose where to go, but more important how they want to get there," said Corinne Vigreaux, a director at TomTom. "We listened to feedback from motorcycle communities to create a device that was customized for the way they want to ride."

Users can create a profile with their general riding style or preferred routes. They can also share maps with others or even find routes loaded with curves and winding roads for the most exciting ride possible. Riders can even form their own pathways ahead of time on a computer and upload them while on the go.