Bike Designed By Wayne Rooney Sells For $66,000
Chaparral Motorsports
|
February 27, 2013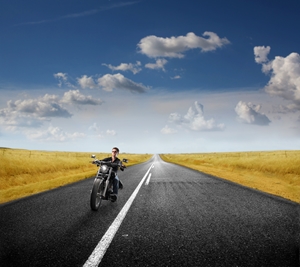 Wayne Rooney is one of England's most renowned soccer stars, so it's no surprise that everything he touches is given a special reverence in the sports-crazed country. That adoration even extended to his latest creation with Lauge Jensen, a Danish motorcycle company. He worked with the European manufacturer to customize a special motorcycle for charity, which sold last week for $66,000.

Rooney originally teamed up with the motorcycle and gear producer in 2012, providing input and his sought-after signature for the bike design, Auto Evolution reports. The final product was a bike that featured a signed jersey sealed onto the gas tank, a diamond-encrusted shift rod and some special designs on the mud flap.

The athlete's personal touches helped to boost the price of the machine to $66,000 - which was actually at the lower end of the sale price that was originally predicted. However, it's still a large chunk of change for a cruiser-style bike.

The bike was sold as a part of the Bonhams auction of Sporting & Golf Memorabilia on Feb. 20, which took place in the U.K., Soccer Without Limits reports. All of the proceeds from the sale of the motorcycle went to the Danish charity KidsAid.