World Superbike Gets Underway In Australia
Chaparral Motorsports
|
February 25, 2013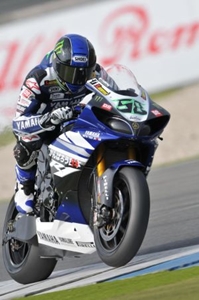 The 2013 World Superbike season kicked off at Phillip Island, Australia, over the weekend. Sylvain Guintoli and Eugene Laverty finished in the top two of both races, swapping wins to emerge with 45 points each after the first round of the motorsports series was complete.

In the first race, Guintoli came from behind during the 15th lap to take the lead, eventually crossing the finish line less than a second and a half before Laverty. They were joined on the podium by fellow Aprilia rider Michel Fabrizio. According to Cycle News, the manufacturer's sweep of the top three last occurred last season at the Nurburgring track in Germany.

Things played out similarly in the second race, when Laverty and Guintoli separated themselves from the pack at the start and battling it out for the lead until Laverty pulled away in the 20th lap. BMW's Marco Melandri grabbed the third position after barely edging out Fabrizio.

"It's great to start off with a win," Guintoli said. "... This is a fantastic result for the team even if we are just at the beginning of the championship."

The two Aprilia riders sit atop the rankings, followed by Fabrizio with 29 points, preseason favorite Tom Sykes with 22 and Melandri with 16.