Harley-Davidson Gave More Than $4.5 Million To Charities In 2012
Chaparral Motorsports
|
February 23, 2013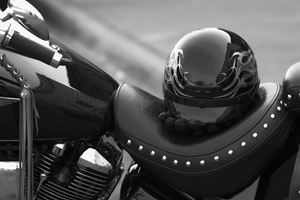 Harley-Davidson tries to make a name for itself as more than just a manufacturer of motorcycles and cruiser accessories. With a special foundation set up to distribute funds and goods to charitable organizations around the U.S., the brand works hard to give back to the community and help others.

The Harley-Davidson Foundation donated $4.5 million to various charities in 2012. A significant chunk of this was a $200,000 grant that the organization gave to the Milwaukee Habitat for Humanity, as Harley-Davidson is headquartered in the Wisconsin city.

"Our mission at The Harley-Davidson Foundation is to help meet the needs of the communities where we work," said Tonit Calaway, president of the foundation. "With the Washington Park neighborhood in our corporate office's backyard, supporting the important and necessary work of Milwaukee Habitat for Humanity is truly neighbors helping neighbors."

Another Milwaukee-based organization called Threads of Hope received nearly $1 million worth of motorcycle apparel and accessories. The United Way of Greater Milwaukee and various breast cancer organizations also reaped the rewards of the foundation's generosity. While Wisconsin may have been the focus of a lot of these donations, Harley also helped out groups in Pennsylvania, Missouri and other regions of the U.S., Motorcycle.com reports.