World Superbike Gets New Television Home In The US
Chaparral Motorsports
|
February 21, 2013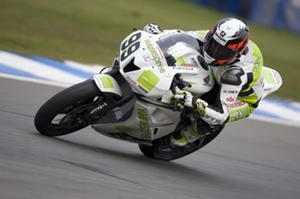 Motorsports
fans are used to watching intense World Superbike races on SPEED TV, but all that will change this year. With the opening round of the series quickly approaching, the league came to an agreement with the beIN Sport Network, which is owned by Time Warner Cable and Al Jazeera. The station mainly airs international soccer, and World Superbike will be the only racing competition it owns the rights to.

Rumors began circulating that the series would be dropped from SPEED's lineup last week. Superbike Planet reports that viewers started questioning why they could not find the race on the channel's programming schedule, and inside sources claimed that the station has no intention of airing World Superbike this year.

"All motorcycle racing is in trouble on SPEED, now and in the future," one source told the news outlet.

In the meantime, motorsports enthusiasts will have to make do with the beIN Sport Network and live streaming from the channel's website. It remains to be seen whether this online option will only be available to subscribers and how many rounds will be aired beyond the opening round.