Harley-Davidson Offers Rental Opportunities For Riders
Chaparral Motorsports
|
February 21, 2013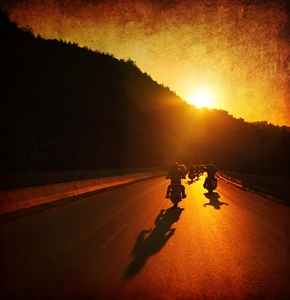 Harley-Davidson has been offering motorcycle enthusiasts with opportunities to cruise down the open road for 110 years. But adventurers don't have to make a huge commitment to specific bikes and cruiser gear to feel the thrill of the ride. Harley-Davidson Authorized Rentals is the largest motorcycle rental provider in the world, and curious riders near a location can get a chance to ride bikes from the past several decades.

"Whether it's a business trip, a vacation or just a chance to ride a new Harley, Harley-Davidson Authorized Rentals is the best way to do it," said Steve Piehl, director of customer experience for the brand. "With over 300 locations around the world, nobody fulfills those dreams better than Harley."

Most of the rental locations - about 224 stores - are situated in the U.S. and Canada, while the remaining 121 can be found throughout 18 other countries. In 2012 alone, more than 80,000 riders took advantage of the service and traversed upwards of 50 million miles on rented machines.

Popular locales include Hawaii and Florida, where riders can soak up the sun and warm weather on the back of the latest machines, while foreign destinations like Italy and Germany that have a storied history with motorsports are also hot spots for rentals.