Indian Motorcycles Celebrates Relaunch With New App
Chaparral Motorsports
|
February 12, 2013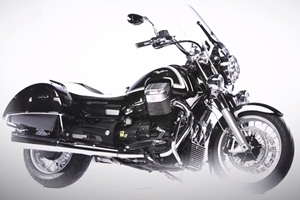 Indian Motorcycle is launching a new "Indian Rides" smartphone app to bring an interactive experience to its fans. The company has been around since 1901 and calls itself America's first motorcycle brand, as it has been providing classic bikes and motorcycle accessories for more than a century.

With the app, which debuted at the International Motorcycle Show in New York City in January, provides a new experience for fans who are eager for the release of the latest bikes. Users will be able to hear the sound of the engine and glimpse a sneak peek at the upcoming designs for the company's 2013 line of motorcycles and gear, which marks the return of Indian Motorcycles. Other special functions include easy access to travel routes and information for riders, as well as advisories for weather, traffic and more.

"Loyal fans of the Indian brand will appreciate that it represents a blend of new, state-of-the-art technology and the iconic design elements that made this brand a legend," said Rod Krois, marketing director for Indian Motorcycle. "Our team created the app as an entertaining and engaging tool for our community to become interactive participants in the creation of the future of Indian Motorcycle."