Harley-Davidson To Celebrate Anniversary At Daytona Bike Week
Chaparral Motorsports
|
February 7, 2013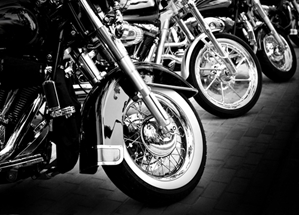 Harley-Davidson revised a year-long celebration to honor its 110th anniversary, and fans in attendance at Daytona Bike Week will now be able to get in on the fun. The manufacturer has announced that it will have special displays of motorcycles, accessories and paraphernalia at the festival, which runs from March 9 to 16 at Riverfront Park in Daytona, Florida.

The setup will include a customization display, motorcycle apparel, merchandise, gear giveaways and more. Harley-Davidson is also hosting a Ride-In Custom Bike Show on March 13 and several demonstrations that will give riders an inside look at some of the brand's most famous bikes.

"Daytona Bike Week is an exciting part of the Harley-Davidson tradition," said Steve Piehl, director of customer experience for the brand. "With our 110th anniversary happening around the world this year, Harley-Davidson wanted to make Daytona Bike Week an important part of that celebration with our riders and customers."

Motorcycle enthusiasts who attend Daytona Bike Week can look forward to several events, displays and demonstrations that should shed a light on some of Harley-Davidson's products and history. With special rides and activities planned throughout the week, visitors can find plenty of motorcycle-themed showcases to browse.