Harley-Davidson Had A Strong Year In 2012
Chaparral Motorsports
|
January 31, 2013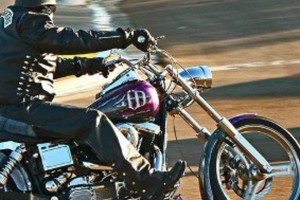 It's been a solid 12 months for motorcycle brands, and Harley-Davidson joined in on the success. The brand posted significant sales increases for both the fourth quarter of 2012 and the past year as a whole.

For all of 2012, the American manufacturer of bikes and motorcycle accessories saw a 6.2 percent increase in global sales. Ultimate Motorcycling reports that Harley-Davidson dealers sold nearly 250,000 new bikes worldwide, with the largest increases coming in Latin America and Asia. In the U.S., sales increased by about 6.6 percent.

"Motorcycle sales grew in 2012, fueled by exceptional products and retail experiences," said Keith Wandell, company chairman. "... Harley-Davidson's purpose is to fulfill the dreams of personal freedom for people around the world. Through our strategy, we believe the company is poised to deliver on that purpose like never before."

According to The Washington Post, the brand's comeback mirrors what's going on with the U.S. economy. By focusing on foreign markets and targeting new consumers, Harley-Davidson is allowing itself to grow without sacrificing its core values - a strategy that is paying off as the company expands to markets in Latin America and Asia.